Caribbean Lottery is a trade name. It was registered and is used by Caribbean Lottery Services Inc. and its affiliates. These affiliates are subsidiaries of IGT, which is based in Providence, Rhode Island. Caribbean Lottery provides lottery services in numerous Caribbean islands, including St. Maarten.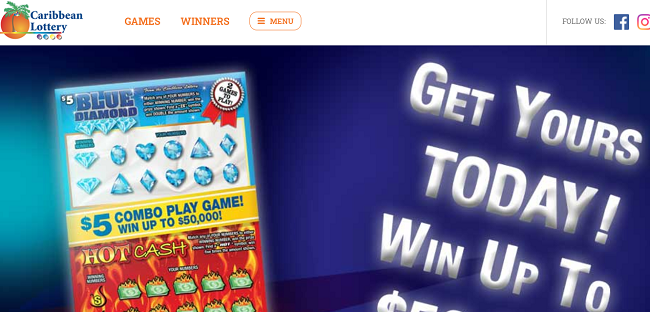 What does the Caribbean Lottery do?
Thanks to the Caribbean Lottery people can enjoy all kinds of lottery games. The organization also develops several products and is very interested in technology development. Other areas the Caribbean Lottery is busy with are the following:
• Communication channels
• Sale solutions
• Sales and marketing support
• Data storage
• Software development
• Financial transactional records
• Retailer management
• Data center operations
Multi-national lottery
The Caribbean Lottery is unique because it's the only multi-national and multi-currency lottery on the planet. Multi-national means that players can enjoy all kinds of lotteries, including Mega Millions, Super Lotto, Powerball and Lucky Pick. Other well-known lotteries that the Caribbean Lottery organizes are Caribbean Keno, Pick 3 and Pick 4, as well as Scratch Ticket lotteries.
What is the goal of the Caribbean Lottery?
The Caribbean Lottery wants to provide the best entertainment and commercial services in the Eastern Caribbean. Players have a lot of fun and can win an incredible amount of money. This lottery wants to make dreams come true by providing the very best gaming experience. It's collaborative and innovative. The Caribbean Lottery is also based on the following core values:
• Transparency
• Passion
• Responsibility
• Authenticity
Donations to charities
This lottery is not only very generous to her players though. It also raises money for charities that are allocated by the government. These good causes are beneficiaries of the lottery, and they have received a lot of donations over the years.