In Spain, the official lottery organisation is called "Loterías y Apuestas del Estado" (LAE). It is a state-owned company that manages and organises various lotteries and games of chance in the country.
What is Loterías y Apuestas del Estado?
Loterías y Apuestas del Estado has been around for more than 250 years and has a long tradition in Spain. It was founded in 1763 and has since launched many lottery games that are very popular with the Spanish public.
One of the most famous and well-known lotteries organised by the LAE is the "Lotería Nacional". This lottery is known for its special draws on certain dates such as El Gorde before Christmas and El Niño in the new year, in which huge prizes are awarded. Lotería Nacional draws are often an important event in Spanish society and are followed by many people.
Of course, here are the characteristics of the aforementioned Spanish lotteries:
Lotería Nacional:
The prize pool is divided between different series and fractions, meaning there can be multiple winners for each prize level.
Monthly draws.
It is one of the oldest lotteries in Spain and has a long tradition.
El Gordo (Christmas Lottery)
Big draw on December 22.
Huge prize pool with many prizes of different amounts.
Lottery tickets have five digits and there are many different numbers, leading to many winners.
El Niño (Epiphany Lottery)
Draw on January 6, around the Epiphany holiday.
Also a substantial prize pool and five-digit lottery tickets.
It is considered a great way to start the new year with potential winnings.
Lotería Primitiva
La Primitiva is the oldest lottery in Spain
Weekly draws on Thursdays and Saturdays.
Players choose 6 numbers out of 49 and an additional "Reintegro" number.
The jackpot can increase substantially if there is no winner, leading to large prizes in winning draws.
El Gordo de la Primita
Euromillions El Millón Raffle
As Spain is one of the nine countries that participates in EuroMillions
you can buy tickets online of from any Loterías y Apuestas retailer.
El Millón Raffle gives each draw 1 million price for Spanish player
Each of these lotteries has its own specific draws, prize structure and traditions, making them unique and appealing to different players.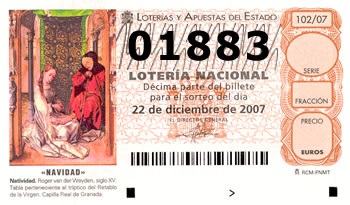 What is a popular Spanish lottery?
Another popular lottery of the LAE is the "Lotería Primitiva". This is one of the oldest lotteries in the world, with weekly draws where players can win huge prizes.
Legislation Spain
Loterías y Apuestas del Estado strictly adheres to Spanish laws and regulations regarding gambling and gaming. It is committed to fair, transparent and responsible gaming, with part of the proceeds going to charities and social initiatives.
Sociedad Estatal Loterías y Apuestas del Estado
SELAE is the abbreviation for "Sociedad Estatal Loterías y Apuestas del Estado," which can be translated in English as "State Lotteries and Betting Company of the State." This is the organization responsible for managing and organizing the national lotteries and other gambling activities in Spain.
SELAE is a public company and falls under the Spanish Ministry of Finance. It is the entity that organizes the various national lottery games, including such well-known lotteries as "El Gordo de Navidad," "La Primitiva," "BonoLoto," and "El Niño," among others.
The organization is also responsible for regulating lottery operations to ensure they are fair and transparent. The profits generated from the sale of lottery tickets go partly to the state treasury, and a portion is also used for social and cultural purposes.
SELAE has a long history and is an integral part of Spanish culture and society. It plays an important role in financing public services and projects through the revenue it generates.