In France, the French National Lottery (La Française des Jeux) organises several lotteries. Below are some of the main lotteries offered in France.
Which French lotteries are available at FDJ?
Below are the most played lottery games.
EuroMillions
It is a popular European lottery with participation from several countries, including France. This country is also founder of this European lottery. Players in Euromillions choose 5 numbers out of 50 numbers and 2 "lucky star" numbers out of 12 numbers. The draws take place on Tuesdays and Fridays.
Loto France
This is one of the most famous and popular lotteries in France. In Loto, players choose 5 numbers from a set of 49 numbers and a "lucky number" from another set of 10 numbers. Draws take place on Mondays, Wednesdays and Saturdays.
Keno
Keno is a daily lottery in which players select numbers based on how many numbers match and win prizes. You have Keno midi and soir.
Astro
Astro is a game where players make predictions about astrological signs and can win based on their predictions.

Millionnaire Raffle
This is a lottery where a certain number of players are guaranteed to win a million euros. This is part of the Euromillions.
What is La Française des Jeux?
La Française des Jeux (FDJ) is the French national lottery and gambling company. It is a government-controlled company that organises and manages various games of chance and lotteries in France. FDJ was founded in 1979 and has been a major player in the country's gaming industry ever since.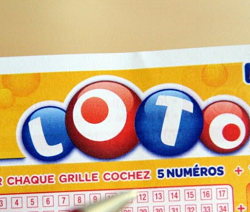 FDJ is responsible for organising lotteries such as Loto and EuroMillions, as well as other games such as Keno, Amigo and Astro. The company also has an online platform where people can buy lottery tickets and participate in various games and contests. Proceeds from FDJ lotteries and games of chance are often used to contribute to social and sports projects in France.