In Belgium, the official lottery organisation is called "Loterie Nationale" in French and "Nationale Loterij" in Dutch. It is a national company that manages and organises various lotteries and games of chance in the country.
When was the National Lottery established in Belgium?
Loterie Nationale/Nationale Loterij has a long history in Belgium, founded in 1934. Its aim is to raise money for charities and social projects, while providing a fun gaming experience for its participants.
One of the most well-known and popular lottery games organised by the Loterie Nationale/National Lottery is "Lotto". With Lotto, players can select numbers and try to guess winning combinations to win attractive prizes. In addition, the National Lottery organises other draw games such as "Joker" and "Keno".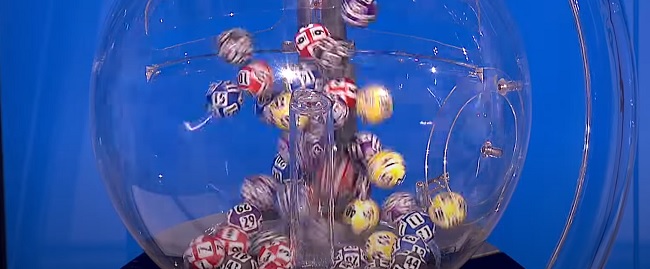 What are the national lotteries of Belgium?
In Belgium, several lotteries and games of chance are organised by the National Lottery and Loterie Nationale. The best-known lottery games are EuroMillions, Joker, elotto, Keno, Pick 3 and Lotto. You choose your lucky numbers and when you draw the results, you know whether you have won or not. These lottery games are popular because of their high jackpots. For example, the jackpot in EuroMillions draws can be as high as €240 million. Belgian participants' chances of winning are increased thanks to the additional "My Bonus" draw. As a result, you win €1 million every week.
Lotto National Belgium
A popular lottery where players select a series of numbers and try to guess the correct combination to win the jackpot. The Belgian Lotto gives you 2 chances to become a millionaire every week. Every Wednesday and Saturday at 7pm there is a new Lotto draw. Choose 6 numbers per grid from a range of 1 to 45 or let fate determine a random game combination via Quick Pick. Playing a Lotto grid costs €1.25.
The Jackpot is a minimum of €1,000,000 and can increase for the next draw by €500,000.
Joker
This is an add-on game that can be played in conjunction with Lotto or EuroMillions. You select a range of numbers for a chance to win additional prizes.
Keno
A daily draw where players choose numbers and win prizes based on the number of numbers they guess correctly.
EuroMillions My bonus Belgium
Loterie Nationale also offers EuroMillions, an international lottery. Another notable game is EuroMillions, an international lottery played in several European countries, including Belgium. EuroMillions is known for its huge jackpots, which can often reach very high amounts.
Vikinglotto Belgium
Vikinglotto is an international draw game together with some scandinavian countries like Sweden and Denmark.
The Belgian game formula increases your chances of winning the Jackpot, because per €10 bet, you get 5 game combinations of your 6 chosen numbers and 1 Viking each time. This therefore gives you 5 chances to win the Jackpot.
Every Wednesday at 7pm there is a Viking Lotto draw. The Jackpot starts at €3,000,000 and quickly rises to a maximum of €25,000,000.
Laws and regulation Belgium lotto
Loterie Nationale/National Lottery strictly adheres to Belgian laws and regulations regarding gambling and games of chance. The company promotes responsible gaming and transparency in all its activities. Part of the lottery proceeds go to various social and community projects in Belgium.
The lottery game of the National Lottery/Lottery plays an important role in Belgian society and is popular among those who enjoy playing games of chance while contributing to good causes.