Play Belgium lotteries on internet! Some people say that coincidence doesn't exist, while others disagree with them. You cannot deny that some things in life seem meant to be. Think about the way you've found a job or met a special person. Hopefully some good things will happen as well when you participate in the Lotto!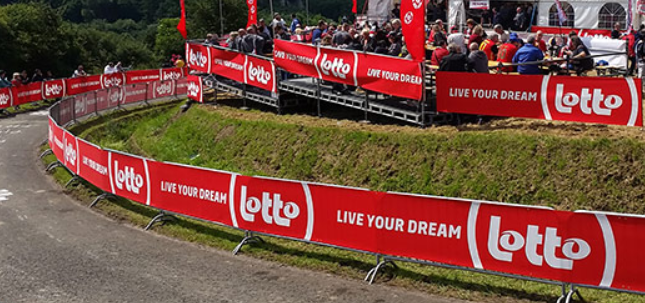 How to play Lotto be?
Choose your 6 lucky numbers for just €1.25 Choose 6 numbers per grid from a range of 1 to 45 or let fate determine a random game combination via Quick Pick. Playing a Lotto grid costs €1.25.
The weekly Lotto draw
The Lotto is a popular Belgium lottery for a reason. Every Wednesday and Saturday at 7 p.m. thousands of people wait in anticipation for the weekly draw. They've bought a ticket with six numbers, hopefully the correct ones. If their ticket numbers match with those that appear during the draw, they become a millionaire!
Try one or multiple draws
Perhaps you haven't been a Lotto participant before. As a new player, you could participate in one draw and see if you like it. Do you like to try your luck more often? Then write down on your form if you want to participate 2,4,6,8,10,20 or 24 draws. The standard Lotto form is easy to understand. It has 1 to 14 boxes. Fill in each box you like to play with and write down six numbers per box. One box is one combination of six numbers and costs 1,25 euros.
How do you win the Lotto?
A lot ticket can be bought in shop or online. You have to choose six numbers and bonus number out of a 1-45 range. You can call yourself a Jackpot winner if these numbers match. Great news, because the minimum Jackpot is 1 million euros! Sometimes no one is lucky enough to win the Jackpot. In that case the money rises each draw. 2, 3 or 4 million euros is no exception! It could also go the other way. Sometimes more people win the Jackpot on the same day. In that case the money is divided among the lucky winners.
Overview: prize divisions
The Lotto has more prizes than the Jackpot alone. It has multiple prize divisions, with different winning chances. You win a lot of money in the highest categories. The amount of money you can win is variable. It depends on several factors, including the number of people that have bought a ticket.
The major advantages of the Belgian Lotto
2 chances a week to become a millionaire. New Lotto draws every Wednesday and Saturday at 7pm. Choose your 6 lucky numbers and who knows, you might become a lotto millionaire in no time.
Jackpot of at least € 1,000,000. The jackpot for each draw is a minimum of €1,000,000. If no one guesses the six correct numbers, the jackpot for the next draw is increased by €500,000.
The Lucky Lotto Code
The Lotto also organizes several extras besides the weekly draw. Take the 'Lucky Lotto Code', for example. In this extra part of the lottery 300 people win 500 euros. For every ticket or ticket overview on e-lotto an unique Lucky Lotto Code is generated. The bet is 1,25 euros for every combination. The extra costs are worth it, because each Wednesday and Saturday there are 300 guaranteed winners. So 600 people in total are made happy with 500 euros every week!
Extra fun and winning chances with the Joker+
A great option besides the Lucky Lotto Code is the 'Joker+'. This game gives you an extra chance to win a lot of money, namely 200.000 euros or more! This is possible because you can pick more than 6 numbers on the Joker+ form. You can choose 7 to 15 numbers in total, which means that you play with more combinations and numbers. This automatically increases your winning chances. The Joker+ option costs a little bit more, namely 8,75 euros, but is definitely worth it. For example, it's great fun when you play with a group. Each person participates with more numbers and has a chance to win in several divisions. Good luck!
Do I have to pay tax on my winnings?
In Belgium, winnings from purchases with the National Lottery are tax-free. So you do not pay tax on your winnings.
If the winning amount is €10,000 or more, you will automatically receive a win certificate from the National Lottery confirming that the money was won through a National Lottery game.
However, you may have to pay tax for using your winnings. For example, if you deposit your winnings in a savings account, you will not be taxed on the amount won, but you will be taxed on the bank interest accrued on that amount.