The main lotteries organised in Canada in 2023
Lotto 6/49 is the most popular lottery in Canada
Lotto 6/49 is one of the most popular lotteries in Canada. Players choose 6 numbers from a set of 49.
Draws take place on Wednesdays and Saturdays. Prizes vary depending on the number of matching numbers.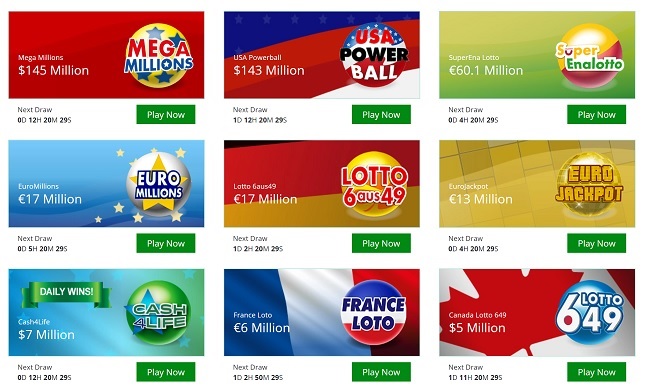 Lotto Max
Lotto Max is another popular lottery in Canada. Players select 7 numbers from a range of 50 and draws take place on Tuesdays and Fridays. Lotto Max has bigger jackpots and secondary prizes.
Daily Grand
Daily Grand is a lottery where players have a chance to win a daily top prize of $1,000 a day for life.
Players choose 5 numbers from a set of 49 and a "Grand Number" from a set of 7.Western 6/49:
Western 6/49 is similar to Lotto 6/49, but is only played in the western provinces of Canada.Ontario 49:
Ontario 49 is similar to Lotto 6/49 and is only offered in the province of Ontario.
Atlantic 49 is similar to Lotto 6/49 and is played in the Atlantic provinces of Canada.
Who is regulator in Canada of these lotteries?
In Canada, lotteries and gambling requirements exist at various provincial and federal levels and are administered and regulated under provincial governance.
Interprovincial Loterijecollectiv (ILC)
The ILC is a joint working group of Canadian provincial lottery organizations responsible for national lotteries such as the Canadian Lottery. B. Lotto 6/49 and Lotto Max.
The ILC coordinates and administers these lotteries at the national level.
provincial lottery organization
Canadian provinces have their own laws to regulate and regulate lotteries and gambling within the province.
Canadian Gaming Association (CGA)
CGA is an industry organization established before the establishment of the Canadian legal and regulatory industry.
Kanawake Gaming Commission
The Kanawak Gaming Commission is responsible for online gambling and gaming. It is native to the Mohawk reservation in Quebec, which is subject to an online purchase agreement.
Canadian Radio-television and Telecommunications Commission (CRTC), The CRTC regulates telecommunications in Canada, including online sales.
Other lotteries in 2023
Daily Grand
Atlantic 49
Atlantic Keno
Western 649
Western Max
Bc/49
Daily Keno Midday
Daily Keno Evening
Lottario
Ontario 49
Banco
Triplex
Wclc Pick 2
La Quotidienne 2, 3 and 4
Pick 2, 3 and 4
Wclc Pick 3
Wclc Pick 4
Megadice Lotto
Atlantic Lotto 4
Québec 49
Québec Max
Lotto 6/49
Lotto Max
Bucko
Hit or Miss
Ontario Lottario Early Bird
Ontario Lightning Lotto