The EuroMillions draw usually attracts a lot of attention. People can win a lot of money. Not only with the standard draw, but with extra draws as well. For example, the National Lottery in Belgium organizes a draw besides EuroMillions called 'My Bonus'. It absolutely leads to more Belgian winners. Are you going to be one of them next time?
Buy the Euromillions ticket online >>>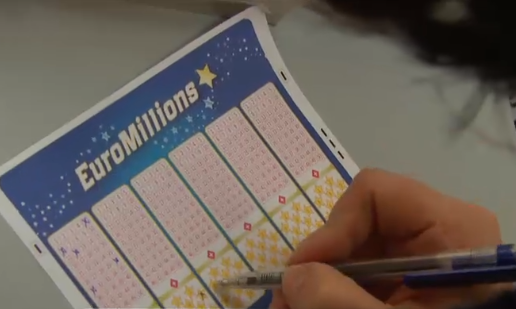 What is My Bonus at the Euromillions Belgium?
We have good news for you: if you play in EuroMillions lottery, you automatically participate in 'My Bonus'. It works really easily actually.  You have to purchase a EuroMillions ticket at a retailer somewhere in Belgium. A ticket only costs 2,50 euros, so it's available to everyone. On the ticket is a code that needs to be used for the draw.  Every 'My Bonus' code has 4 letters and 5 numbers. You cannot choose this code yourself, because the computer does this automatically. Funny enough, the code always starts with a B, like Belgium.
Unique code Euromillions
Have you chosen for multiple EuroMillions combinations? Then you receive more 'My Bonus' codes. The ticket code always has several letters and numbers, and looks like 'BBBD01626' or something like it. Your code is always unique. How more you play in the EuroMillions lottery, how more codes you receive It's also possible to play online with e-lotto. In that case the code can be found in the confirmation mail. Don't even lose your code!
Special prize for Belgian winner
Besides EuroMillions there are extra draws in which a Belgium player can win 1 million euros. If there's no lucky Belgian among the 25 European winners, the National Lottery will create a special code for Belgium. A special draw will takes place and one Belgian player will win one million. He or she is not the only winner though. Thanks to this weekly 'My Bonus' draw about 600 Belgian players are the lucky winners of 500 euros! 200 of them win on Tuesday and 400 on Friday.
Playing combinations
To win one million euros in the lottery is a dream come true. If this doesn't happen with EuroMillions, then perhaps with 'My Bonus'. Perhaps you win by a ticket with multiple options. It means that you have as much codes as playing combinations. Imagine that you use a multiple option with '6+4'. In that case you have 36 combinations to play and thus 36 'My Bonus' codes.
Check if you've won
Everyone wants to know if he or she has won. Don't worry when you've missed the draw. Nowadays you don't even have to leave your house to control your codes. At the website you can find the codes at the 'winning My Bonus codes' page. Or perhaps you want to walk to the retailer where you've bought the ticket. Let the operator over here control your codes. Some people participated in the EuroMillions draw by using E-Lotto. They always receive an e-mail if they happen to be the lucky winners of 'My Bonus'.