The following South American countries organise the following national lotteries
Argentina: Quiniela, Loto. Lotería Nacional (Argentina): Argentina has various lotteries, but Lotería Nacional is one of the most recognizable and has been around for a long time.
Bolivia: Lotería Nacional de Beneficencia y Salubridad
Brazil: Mega-Sena, Lotofácil, Time mania, Dupla Sena, Diâmetro
Chile: Polla Chilena de Beneficencia S.A. Loto is the primary national lottery in Chile, offering a variety of games and jackpots.
Colombia: Baloto, Caribeña Día, Lotería de Bogotá, Lotería de Medellín, Sinuano Noche. Lotería de Bogotá (Colombia): This is one of the oldest and most significant lotteries in Colombia, known for its weekly draws and large prizes.
Dominican Republic: Loteka is a well-known lottery in the Dominican Republic, offering a range of games and prizes.
Ecuador: Loteria Nacional
Peru: Intralot Perú SA
Uruguay: Quiniela, La Tombola, 5 de Oro, El Gordo
Venezuela: Lotería del Táchira, Lotería de Caracas, Lotería del Zulia, Triple Gordo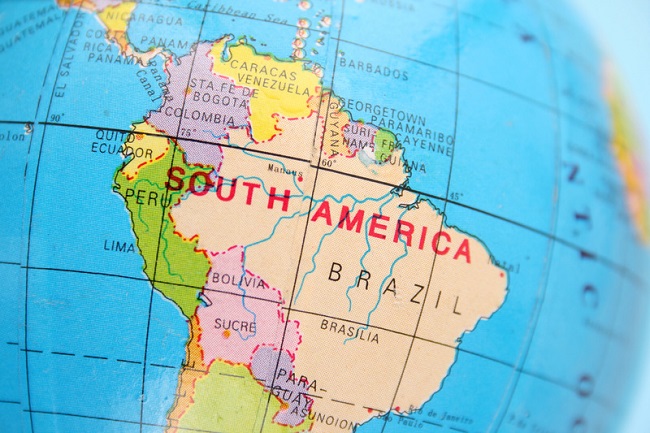 And also the Carribean has a own national lotto.
What is the most popular lottery in South America?
Mega-Sena is one of the largest and most popular lotteries in South America. It's operated by Caixa Econômica Federal and offers substantial jackpots.
About South America
South America is a diverse and fascinating continent that encompasses a rich history, varied landscapes and many different cultures. Here is a detailed overview:
The continent is geographically diverse, with landscapes ranging from tropical rainforests (such as the Amazon in Brazil) to vast mountain ranges (such as the Andes, stretching from Venezuela to Argentina). Other important geographical features include the Pantanal, one of the largest wetlands in the world, and the Atacama Desert, one of the driest places on earth.
The economies of South American countries are varied, with some countries such as Brazil and Argentina having a broader industrial base and others relying primarily on natural resources such as oil, gas and minerals. Agriculture is also an important sector; for example, South America is a major producer of coffee, soy and beef.
The cultures of South America are a mix of indigenous traditions and outside influences such as Spanish and Portuguese colonization. Carnival in Brazil, tango in Argentina and folklore in the Andes are some of the many cultural expressions found on the continent.