In Asia, various lotteries are organised in different countries. Each country has its own lottery system and draw games. Here are some examples of well-known lotteries from different countries in Asia: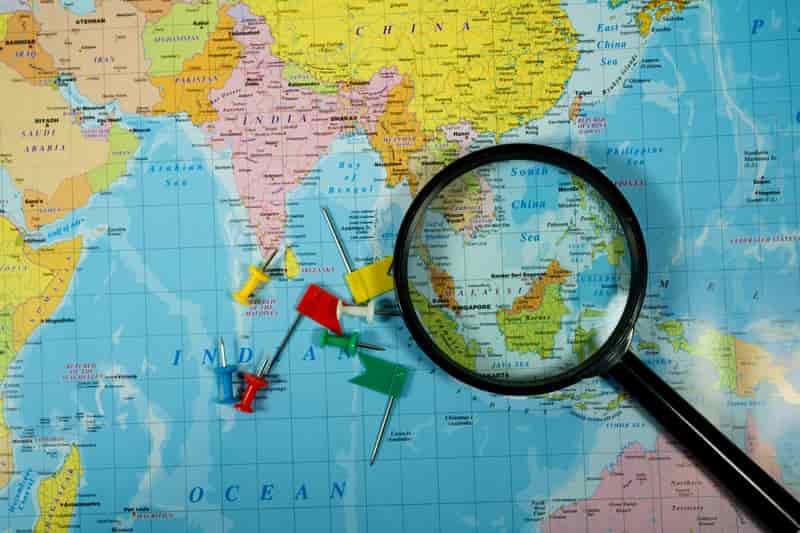 Popular countries for national lotteries
Japan
There are several lotteries in Japan, including くじ (宝くじ), also known as the Japanese National Lottery. There are many types of Po Loto games, including Loto 6, Loto 7, Mini Loto and Numbers.
China
There are several provincial lotteries in China, including the China Sports Lottery and the China Welfare Lottery. These lotteries offer a variety of draw games such as Shuangseqiu and Fucai 3D (Fucai 3D).
Singapore
Singapore runs the Singapore Pools lottery and offers games such as Toto, 4D Singapore Sweepstakes.
South Korea
South Korea has a Korean lottery called Lotto 6/45 (로또 6/45) and several other lottery games.
India
In India, the rules and regulations of gambling vary from state to state. Some states have lotteries such as Kerala Lottery, Nagaland Lottery and Punjab Lottery.
Thailand
Thailand has a state lottery office that runs the Thai Lottery (Lotto).
Hong Kong Mark Six
The Hong Kong Mark Six is a popular lottery held in Hong Kong.
Other Asiatic lotteries
Philippines
The Philippine Charity Sweepstakes Office (PCSO), Ultra Lotto, Grand Lotto and Super Lotto 6/49.
Malaysia
Sports Toto, Magnum 4D and Da Ma Cai lotteries are popular in Malaysia.
Indonesia lotteria
Gambling is generally banned in Indonesia, with some exceptions, such as the toger lottery.
Asia Pacific Lottery Association Limited
Originally established in 2000, the Asia Pacific Lottery Association Limited (APLA) is one of the five regional federations of the World Lottery Association, representing 22 full members from 12 countries in Asia, Europe and North America and 26 associates from 10 countries. member. .
APLA provides a platform for its members to share their knowledge, experience and expertise about the global lottery industry, thereby ensuring best practice.
Through APLA, members build strong personal and professional networks by providing support and mentorship to their peers.
About the continent of Asia
Asia is the largest and most populous continent on Earth. Geographically, it runs from the Ural Mountains and Lake Urals in Russia in the west to the Pacific Ocean in the east. It contains diverse climates, from the glacial plains of Siberia to the tropical rainforests of Southeast Asia.
Economically, Asia is a dynamic region with emerging markets such as China and India, as well as established economies such as Japan. The region is rich in natural resources such as oil in the Middle East and rare earths in China.
Culturally, Asia is a melting pot of religions, languages and traditions ranging from Hinduism and Buddhism to Islam and Christianity.
Politically, it is a complex playing field with a number of nuclear powers such as Russia, China and India, and many geopolitical issues such as the South China Sea and the situation on the Korean Peninsula.