First launched in 2014, the Cash4Life lottery game ensures you have fresh cash every day or every week. Cash4Life's top bonus will let you earn $1,000 a day for the next 20 years! Sit back, relax and claim your $1000 daily.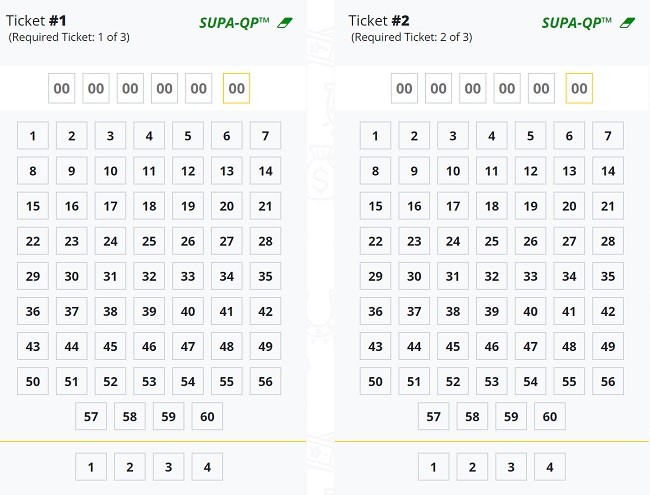 How to play Cash4Life online:
Select the Manual Number Selection or Speed ​​Dial option.
If you want to play Cash4Life with Quick Pick, choose whether you want to buy 1, 3, 5, 10 or 15 Cash4Life tickets. Your lucky numbers are automatically generated for you using our SUPA-QP technology.
If you wish to choose your own Cash4Life number, select the 'Manual' option. Choose five numbers between 1 and 60 and a single Cash Ball number between 1 and 4.
After you have selected your Cash4Life lucky number; single player game. 5 draws, 10 draws or 20 draws. Click the Continue to Checkout button. This will move your Cash4Life Ticket to the shopping cart area where you can make final changes before confirming your purchase.
Finally, click the "Checkout" button in your shopping cart and your Cash4Life ticket will be purchased for the upcoming Cash4Life draw.
Where can I buy lottery tickets?
You can buy Cash4Life lottery tickets in states where lotteries are offered. Cash4Life is not available in all US states, but it is available in some states. Exact availability may vary, so it is best to check the official website of the specific lottery organisation in the state you are interested in.
Generally, you can buy Cash4Life lottery tickets at authorised outlets such as supermarkets, convenience stores, lottery kiosks and sometimes even online, depending on national laws and regulations. Make sure you only buy lottery tickets from authorised retailers to ensure the validity and authenticity of your purchase.
FAQ
When does the Cash4Life draw take place?
The draw time is 21:00 every night. and.
Where is the Cash4Life draw held?
The lottery was held in Lawrenceville, New Jersey.
In which states can I play this game?
You can play Cash4Life in nine states: Florida, Georgia, Indiana, Maryland, Missouri, New Jersey, New York, Pennsylvania, Virginia and Tennessee.
How do I play Cash4Life?
Choose 5 numbers from 1 to 60, choose a sixth cash ball from 1 to 4, or choose Quick Pick for a random number. Select the number of draws you would like to enter. See if you win.
What are Cash Balls?
The cash ball is the sixth ball with a value between 1 and 4. After reaching this value, you can get additional prizes.
What is the grand prize?
The grand prize is $1,000 per day for life (paid annually).